Garage Door Remote Clicker
Back To Our Services
Our renowned company offers the highest quality and most affordable garage door repair and installation services in the area. No matter what you need our help for and no matter what type of garage door you own, we definitely provide the best service by working exclusively with people who are adeptly trained, work fast, attentively, and passionately too. On top of everything, we strive to keep our fees as low as possible too – so even if you are running on a tighter budget you will still be able to hire us!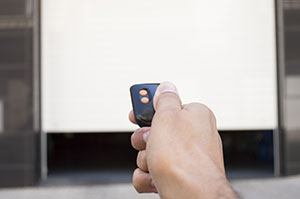 Even if you are careful with your garage door clicker, you might still experience some of the more common problems. Since Dana Point is so close to the ocean, the sand from the beaches presents a problem. That sand can easily slip inside the remote clicker, damaging the internal components. You might find that your clicker no longer works properly because the sand damaged the garage door sensor. The Dana Point garage door company handles products from the top brands, including Sears, Liftmaster, Genie, Chamberlain etc.
Installation using state of the art technology
Top quality brands guarantee the longevity and excellence of their products. They also emphasize on safety measures and hence, many models work with the rolling code technology that allows easy access into your premises only by you. It, actually, changes the code every time you operate your door, and therefore, the intruders will have a hard time to copy it. Many homeowners suffer problems with automatic door opener keypad. This keypad lets you raise or lower the garage door even if you do not have the opener remote control and garage door clickers nearby. Problems arise when you forget your code and enter multiple codes into the system. The system views you as a burglar and prevents the operation of the door.
Opener remotes and clickers
Dana Point garage door technicians can work with remote controls, opener remotes and clickers from Stanley, Genie Intellicode clickers, Security Plus remotes or remotes from other top brands. From the moment that you notice a problem with your remote or garage door transmitter, contact the company at 949-614-7085. Our technicians handle remote problems, including repairing the broken remote or replacing the one you lost and programming a new model. The longer you ignore the problem, the worse it can become. If you experience any problems with your motor remote, you should contract a qualified technician from our garage door repair company today. Stop waiting for the problem to go away on its own and get your remote clicker working again by working with a trained technician.