Gate Repair Company
Back To Our Services
We have been an established company when it comes to garage door repair. We have already gained a long list of loyal clients, both residential and commercial. We now also pride ourselves in offering a broad range of gate repair services, which means if you are having problems with your main gate and not just your garage door, Garage Door Repair Dana Point is the same company to call. Besides fixing gates of different types, we also program remote and intercom systems for your safety and convenience.
Providing efficient residential and commercial gate repair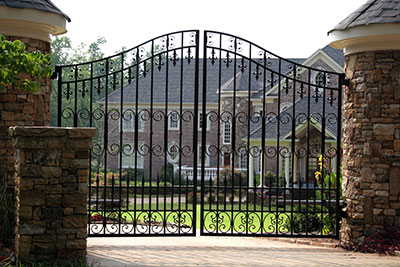 Now, you no longer have to look elsewhere if you are having problems with your gate. We are your reliable provider of gate repair services. We have a pleasant team of workers and technicians who can assist you for all your needs. Whether you need a new gate to be installed in your property or help fixing the motor, remote control or intercom system, our staff is ready to offer services even in times of emergency. Regardless if you own a big home, a store or warehouse, we can assist you.
Reliable gate repair
Most homes are now built with automatic gates. We are here to fix your gate quickly for we believe that those automatic gates are now an integral part of every property. You can count on us if you need immediate assistance during emergencies. You can also call us if you need a new door or replacement of parts. We are equipped with quality parts and products that are all durable and long lasting. In case you will need our help fixing your intercom, gate opener or motor, you can be sure to be assisted by experienced and well-trained staff.
Gate installation and replacement
If you are considering replacing your existing gate with a new one or you are currently upgrading your property, our expert installers can recommend the right kind of gate and gate opener system for you. We can also install intercom systems or gate motors for your existing gate. Our workmanship is not just concerned about making sure your property looks attractive with your new gate, but is also after your safety and security.
Maintenance and servicing
We believe that a durable door relies on maintenance. Electric gates need to be properly maintained due to safety issues, but practically speaking, it is beneficial for property owners to avoid frequent repairs that could be costly and annoying. Garage Door Repair Dana Point is known to provide not just quality repair, but also effective preventive maintenance, and now, we apply that to our gate servicing and keep our customers satisfied.
In this day and age, gates should not just be attractive. They should also offer security and convenience. This is why our company strives to render services in order to keep your gates fully functional. There will no longer be a time when you have to get out of your car feeling cold during winter just to open your gate because we are here to fix issues with your opener or install a new one for you.
We are here for you, give us a call.